Code-compliant elevator solutions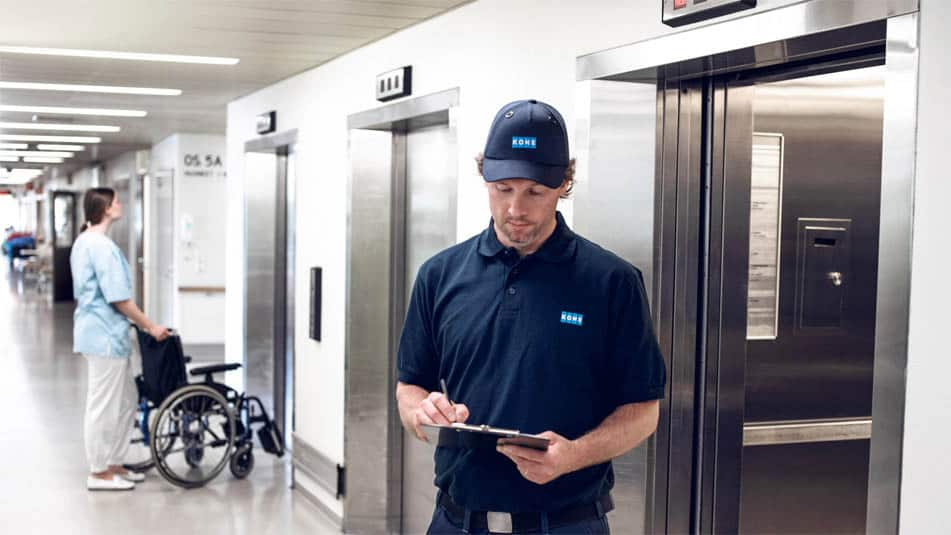 EN81-70 ACCESSIBILITY ELEVATORS
The EN81-70 standard defines car size and interior accessories that facilitate access for people using wheelchairs and walking aids. EN81-70 compliance is available for KONE EcoSpace, MonoSpace 500, MonoSpace 700, and MiniSpace elevators.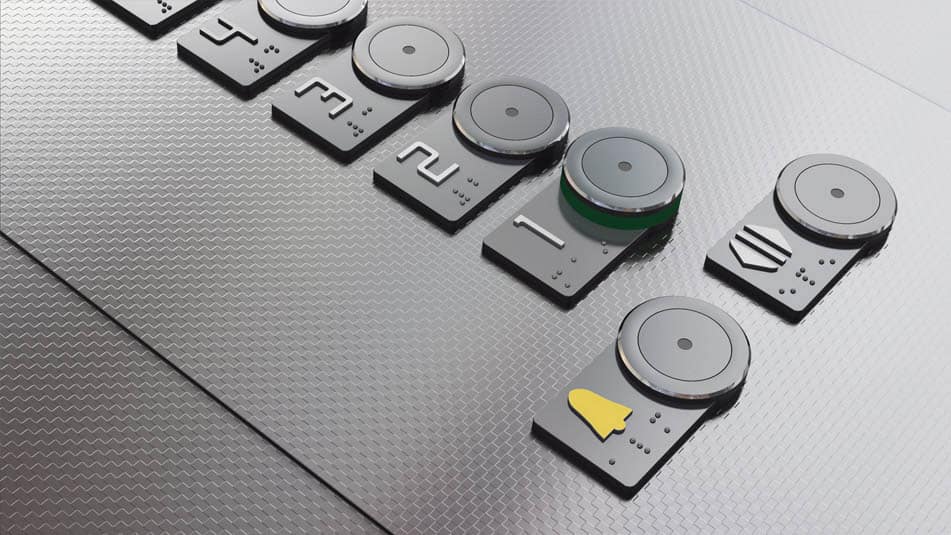 EN81-71 VANDAL-RESISTANT ELEVATORS
EN81-71 compliance is available to protect KONE MonoSpace 500 and KONE MonoSpace 700 elevators in buildings subject to vandalism. Vandal resistant solutions include materials and accessories that are durable, have limited flammability and that are water resistant.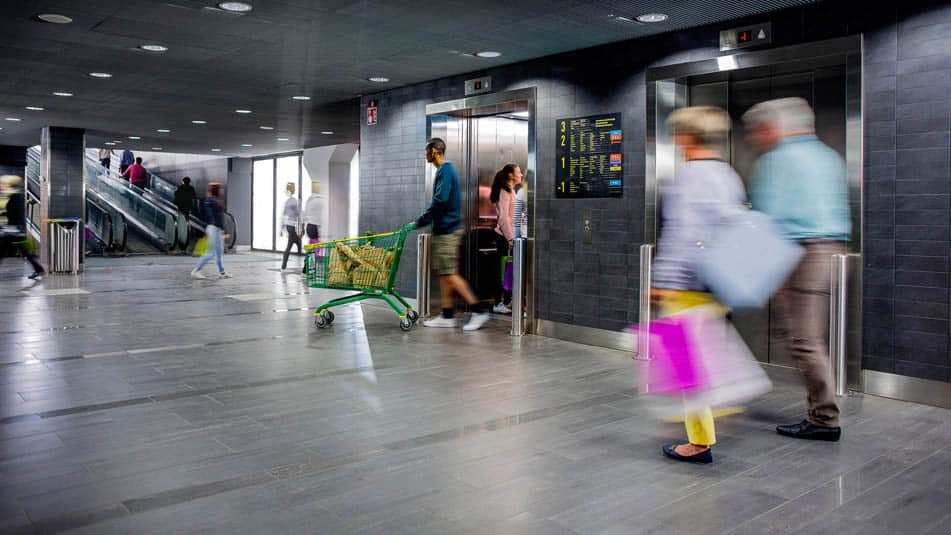 EN81-72 FIREFIGHTER ELEVATORS
EN81-72 compliant firefighter elevators feature trap doors and ladders for rescue operations. Electrical components in the shaft and on the car are protected against splashing water. This solution is available for KONE MonoSpace 500 and MonoSpace 700.