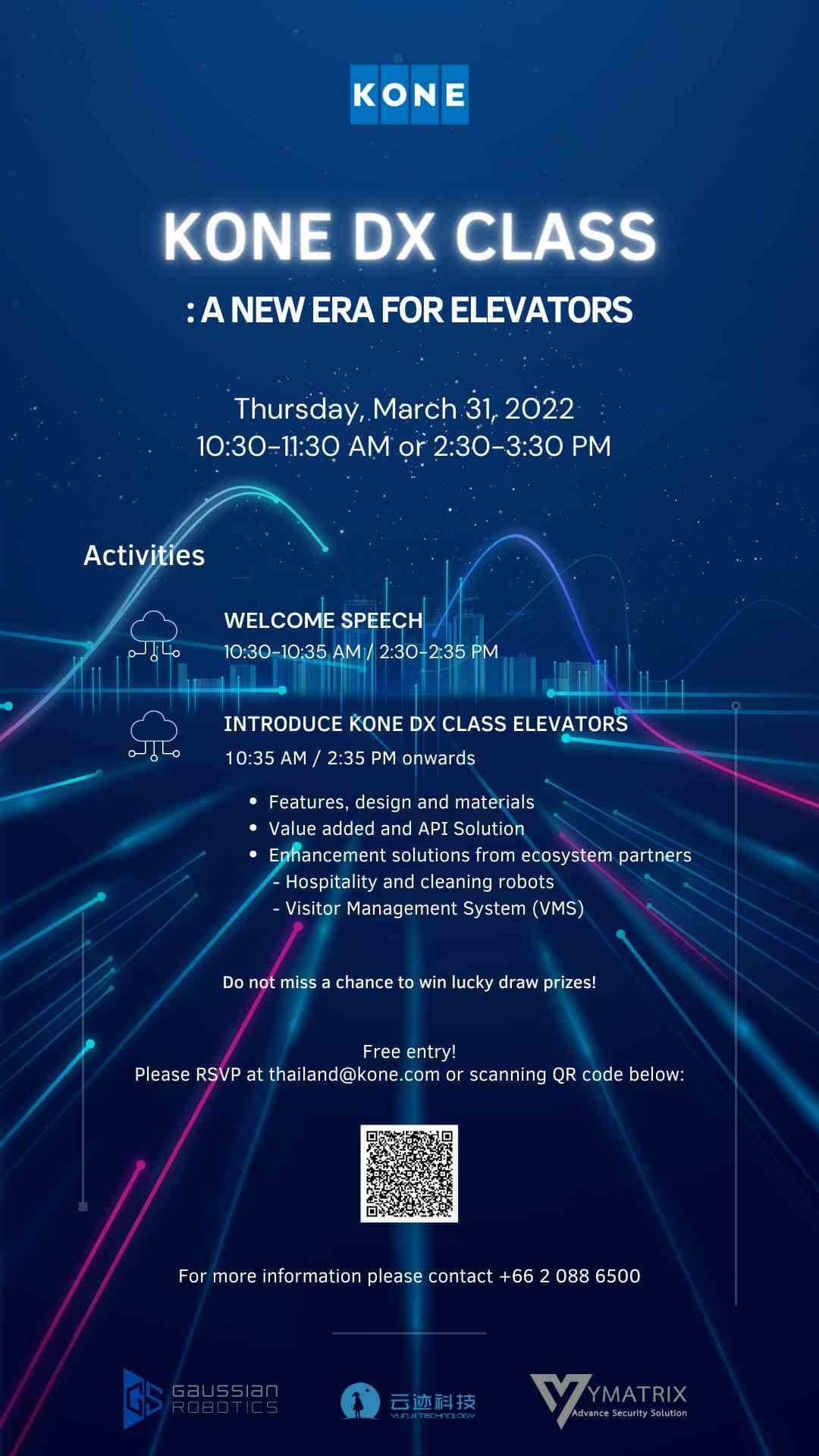 Future-proof your building with market-leading smart elevators and a smart elevator system enhanced with built-in connectivity elevator - KONE DX Class.
Redefine a completely new kind of user experience that truly connects – on every level and allows you to benefit from improved people flow plus a variety of innovative new services to make everyday life even easier and more enjoyable.
Witness how our newest solutions elevate your life and user experience by joining us in a virtual session on Thursday March 31, 2022.